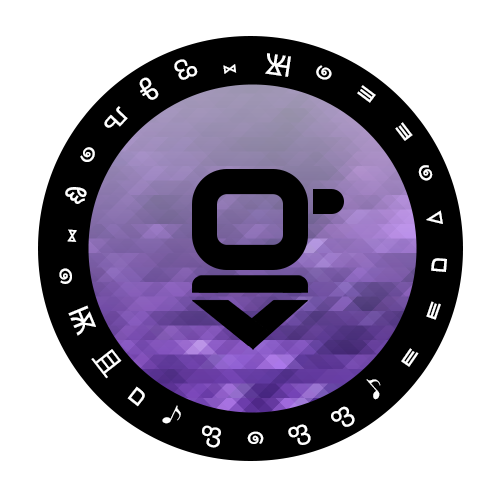 All aboard! Prepare for an exciting voyage with glyph and explore new horizons! Journey to new realms and decipher unfathomable mysteries.
What is this?
glyph is an online puzzle hunt. It consists of a series of puzzles of varying difficulty. It takes place over two days, but you'll have time to sleep in between!
You'll need to create an account to take part.
Join the Discord. This is where we'll keep you informed of any unexpected things on the day, such as common mistakes or issues with puzzles.
Event format
The event starts on Friday 17 September at 6pm GMT+1. When you have correctly solved a puzzle, the next one will unlock. If you are one of the first five teams to complete the puzzles on Friday, you'll earn a head start for Saturday's puzzles, up to a maximum of 30 minutes.
The first of Saturday's puzzles will unlock at 12pm GMT+1 (unless you have a head start). The first team to complete all of Saturday's puzzles will be the winner!
Join a team
There is no team size limit, but we recommend around 5 people.
If you need help finding a team to join, check out the #looking-for-teams channel on Discord.
glyph is designed for teams, but you can take part on your own.
Rules and help
Make sure you look at the rules – if you do not follow them you might get disqualified!
The help page has information about the format of the event and plenty of tips to get started in your journey to becoming a puzzle hunt expert.